The ETH-PANEL-FP4 allow to control by ETHERNET, 4 heating zones with the help of "heater pilot wire".
The ETH-PANEL-FP4TRI model is identical to the FP4, except for its ability to control pilot wires in different phases.
From any webbrwoser or home automation box or any IoT equipment that can send http request.







Interfaces and pilots
Drive 4 heater wire independatly by
by any web browser compliant HTML5 from anywhere in the world or simply your living room
by a autonomous Scheduler : up to 256 events, a precise time, day, repetitiv or not
by direct URL command like http://login:pass@192.168.0.190:2000/R3
Each output can drive several wires in parallel.
The embedded web site use the last HTML5, AJAX and jQuery script technology to provide usefull graphics and repport. No cloud or any fees are necessary, 100% autonomous.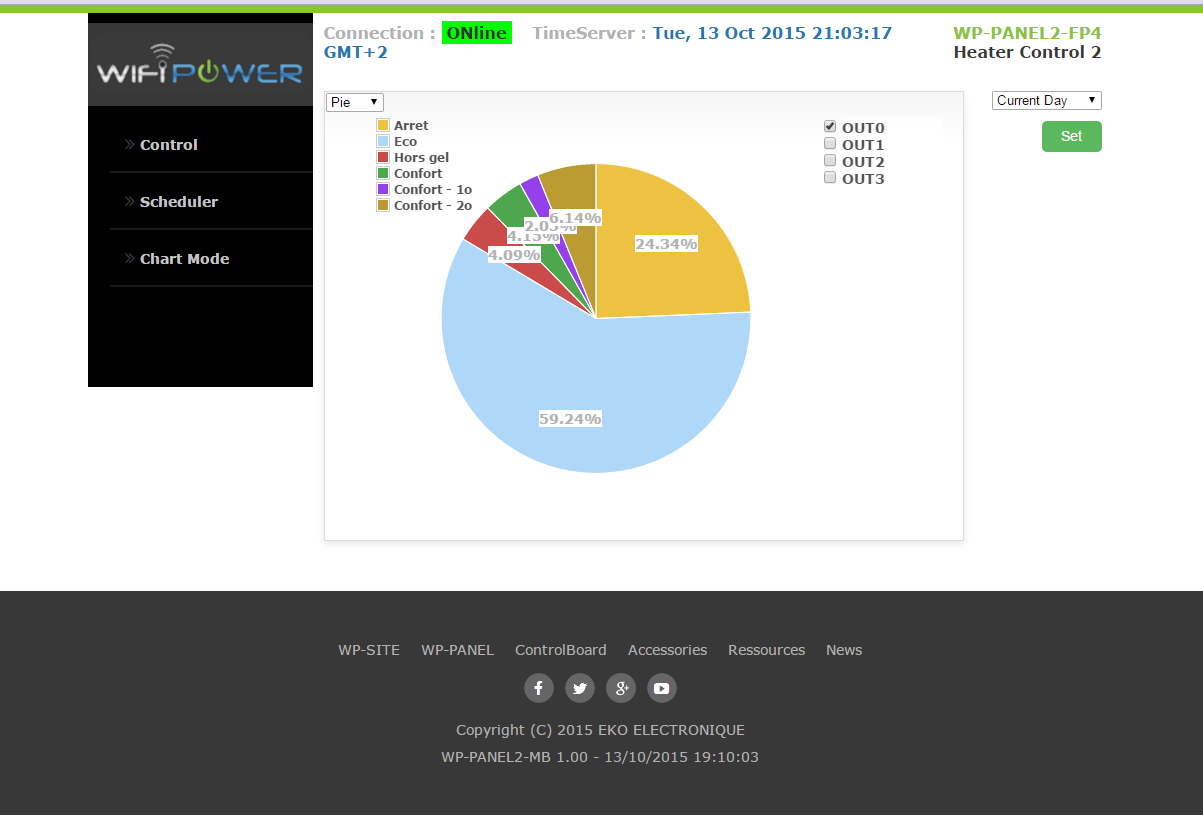 The clock is automatically synchronised to an NTP server. The scheduler allows programming of repetitive ways, or on a single date. A PUSH UDP and/or TCP notification service is available directly to alert your home automation box a change of state. An open API allows any connected objects knowing send queries HTTP GET and POST, communicate with the WP-PANEL2 and recover them a presetting (JSON and XML).
Caractéristics
Enclosure ABS UL94-V0, IP10 format DIN 35mm to be used in standard electrical box.
Power 32bits CPU with 16Mbits of FLASH memory, to allow big evolution
Web site can be 100% customized as you want.
Real time clock automaticaly updated with SNTP server
FLASH memory area reserved for secure firmware and web site update.
Integrated power supply : 100-240VAC / 50-60Hz
Package contents
User manual for ETH Configurator software
Download
---
Software to configure ETH-PANEL products *** Compatible firmware >= 1.3 ***
Download
---