The WP-PANEL2-FP4 allow to control by WIFI or USB, 4 heating zones with the help of "heater pilot wire".
The WP-PANEL2-FP4TRI model is identical to the FP4, except for its ability to control pilot wires in different phases.
From any webbrwoser or home automation box or any IoT equipment that can send http request.







Interfaces and pilots
Drive 4 heater wire independatly by
by any webbrowser compliant HTML5 from anywhere in the world or simply your living room
by a autonomous Scheduler : up to 256 events, a precise time, day, repetitiv or not
by direct URL command like http://login:pass@192.168.0.190:2000/R3
by your specific application and the USB bus, type "HID device", (Windows software and DLL for developer available )
Each output can drive several wires in parallel.
The embedded web site use the last HTML5, AJAX and jQuery script technology to provide usefull graphics and repport. No cloud or any fees are necessary, 100. autonomous.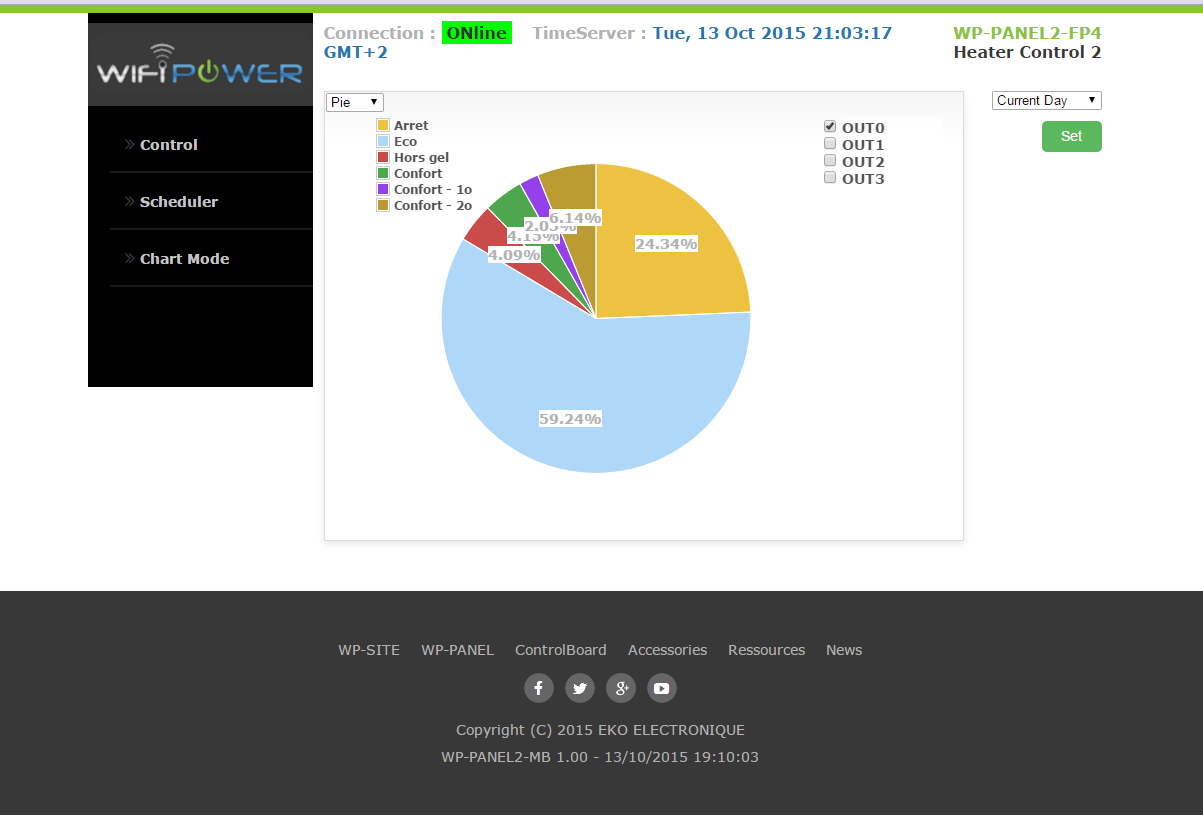 You want try before order ? contact us, we will provide an IP to try with your webbrowser !
Caractéristics
Enclosure ABS UV-L0, IP10 format DIN 35mm to be used in standard electrical box.
Power 32bits CPU with 16Mbits of FLASH memory, to allow big evolution
Web site can be 100% customized as you want.
Real time clock automaticaly updated with SNTP server
FLASH memory area reserved for secure firmware and web site update.
Integrated power supply : 100-240VAC / 50-60Hz