The WP-FP allow to control by WIFI, one heater the help of "heater pilot wire".
From any webbrwoser or home automation box or any IoT equipment that can send http request.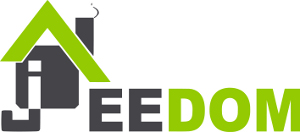 Interfaces and pilots
Drive one heater wire by
any webbrowser compliant HTML5 from anywhere in the world or simply your living room
a autonomous Scheduler : up to 100 events weekly programmable
direct URL command like http://login:pass@192.168.0.190:2000/F03
The embedded web site use the lastest HTML5, AJAX and jQuery script technology. No cloud or any fees are necessary.
The clock is automatically synchronized to an SNTP server that you choose. The scheduler allows optimal management of heating modes and thus achieve significant financial savings.
A PUSH notification service by UDP and TCP is available to directly alert your home automation box or a server of a change of state. An open API allows any connected object that knows how to send HTTP GET and POST requests, to communicate with the WP-FP and to retrieve information (JSON and XML formats).
The extensive integration made it possible to create a very small product (41x41x25mm), which can be installed directly in the junction box, located behind the convector. All the heaters, with pilot wire, can be domotized, even on old electrical installations that did not require the use of pilot wires at the general switchboard (before RT2012 standard). The WP-FP does not require any additional wiring, a simple 3-wire terminal block to connect: phase, neutral and pilot wire.
Caractéristics
Enclosure ABS UL-94V0, IP10 41x41x25 mm.
Embedded responsive Web site.
100% controlable from web navigator.
Scheduler upto 100 events by week.
PUSH UDP/TCP notification
Real time clock automaticaly updated with SNTP server
Integrated power supply : 100-240VAC / 50-60Hz
integrated antenna
compliant CE, NF60950-1, RED, FCC, ICC
Box
1 WP-FP module - color of enclosure as available. White enclosure are FDM technology, Black are SLS.